Now, we all have those days when we feel sad, depressed, insecure, jealous or even unloved. Some situations cannot be changed. So what do we do to feel better? The only solution is to change yourself in a better, stronger way so you don't break down. You will have days when you cannot pull yourself up. It feels so much better to just lay in bed, hiding from the world, the difficulties, doesn't it? Well, I feel the same. But you and I both know that this won't solve our problems. We all have some insanely positive people in our lives. No matter how difficult the situation is, they are always so positive and happy and successful. To be honest, I want to be one of them. But it takes a lot to mostly listen to your positive thoughts than the negative ones. These are some ways that really help me to choose positivity and makes me feel so much better.  
WAKE UP EARLY
This is something we all know. But how many of us actually wake up early in the morning to the sound of our annoying alarm? Very few people do. Seriously, this is such an important way to feel good. It will literally change your day. Not only can you get more done, but you also get that 'me' time. So waking up even half an hour earlier than your usual time will help you. You don't necessarily need to work. Just drinking some coffee or tea and planning out your day will help you.
FITNESS
What a shocker! Usually 'I don't have the time' is the most common excuse or problem. While it is very good to exercise in the morning since it will make you feel more productive and fresh throughout your day, you can even exercise for 10- 15 minutes every day. Don't like to exercise? Well, you can definitely go for a run or even a relaxing walk in the park for some time. Not only will you feel very productive but it will also clear your head.
FRESH AND HEALTHY FOOD
This is probably the most important factor. No matter how much you workout or how active you are, if you do not maintain a healthy diet, it is almost as good as not exercising. Now what does 'dieting' mean? It sure doesn't refer to starving. You can definitely have healthy food that tastes good and is fun to have. For example smoothies are so delicious and healthy to kick start your day. Don't be hard on yourself. You can definitely have your crisps and chocolates once in a while. Make it a point to consume lots of fresh fruits in a day. Salads are very delicious as well. Gradually, try to consume less sugar and oil. Work your way up from the bottom.
CONSUME LOTS AND LOTS OF WATER
You have no idea how very helpful water is. You can notice the change in a day. It is essential to drink 3 litres of water every day. Water helps to detoxify your body. This not only reduces acne, but also makes your skin glow, boosts your energy throughout the day so you won't feel as lethargic and dull. Foods rich in water like oranges, watermelon can reduce caloric intake, keeping your satiety high after a meal. It is best to kick start your day with a glass of warm lemon water as it helps a great deal in detoxifying your body.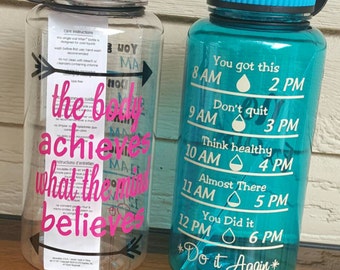 MIX WITH PEOPLE
To be honest, you don't have to be a social butterfly. But isolating yourself from people and becoming excessively shy isn't good either. If you socialize and talk to people, you will learn so many new things. It will help you to judge people's characters. Interacting with others will not only keep you away from bad thoughts but will boost feelings of well being and you can make some nice, genuine friends as well.
ENTHUSIASM AND POSITIVITY
Enthusiasm and positivity are like two sides of a coin. With positivity comes enthusiasm and vice versa. There are times when we have to do things that we don't like. It can be studying, working, exercising. It is so much better to work happily instead of grumbling about it since you have to get it done either way. If you choose happiness and positivity over negativity, work not only becomes way easier but we start becoming passionate about it.
GET YOUR WORK DONE
We all have those days when we like to procrastinate and drag our work till the last moment when we realize that it's too late. Well, I have mastered the art of procrastinating at seventeen. But the feeling of completing your work first is so good. Not only are you one step ahead to your goals but also you feel very productive and it gives you a peace of mind.  It will make your work interesting as well when you achieve your goals one step at a time.
LISTEN TO YOUR HEART
Nowadays we are so busy working and studying that we forget to listen to our heart. It is so important to take a break, breath in, figure stuff out and do things that you've always wanted to do or even practice your hobbies. If you have a talent, exploit it to your fullest potential. Don't wait for the perfect moment, it never comes. If you are having a bad or a busy day, just spending time drawing, playing the instrument that you love will help to clear out your head and make you feel better. The more you hold yourself back from the things you love, the worse you will feel. So what are you waiting for?
"In life you'll realize that there is a purpose for everybody you meet.Some are there to test you, some will use you, some will teach you, and some will bring out the best in you"